LIME 1.0.0.3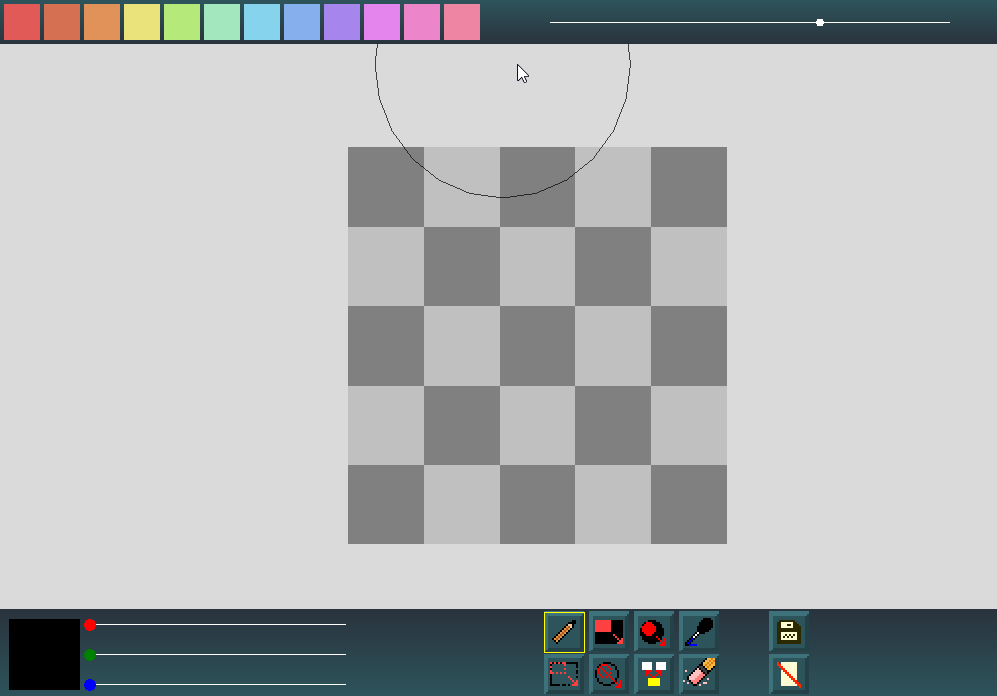 [UPDATE: CHANGELOG 1.0.0.1]
The tool got it'ssecondworkover and I wanna introduce you to the new LIME.
I've been working on a palette, as people in the steamcommunity have been suggesting and some other things.
As always!
If you end up using this program - I'd be more than glad about constructive feedback
and maybe with an image you drew attached!
LINKS:
steamcommunity

http://steamcommunity.com/sharedfiles/filedetails/?id=1169394793

- Added new toolbar in the upper screen
- Added pen-size slider (0 - 600)
- Added ReadMe.txt in the itch.io download
- Added changeable colourpalette
- Added colourpalletesavesystem


Let me show you the added things!
[COLOURPALETTE]
Wow! Colours!
Now you can find a colourpalette in the upper screen.
Leftclicking a colour will select it and change the current draw-colour.
Rightclicking a colour will assign the current draw-colour to the clicked palette-colour.
The colourpalette gets saved everytime you change it, so when opening the program again
you will still have your own palette!
Lovely!
[PENSIZE-SLIDER]
Yaay - Easier GUI!
You can now select a pensize of 0 to 600 in the upper right, using the slider.
[MISC]
Changed the GUI in the meaning of looks
Files
[OLD BUGGY] Lime 1.0.0.2
2 MB
Oct 26, 2017